Hacking VR For the Global Mission Field
This past weekend I flew up to Seattle with a co-worker to participate in a global hackathon (my first) where Christians in 13 cities around the world will simultaneously be building Kingdom-minded products.
Had a great time working alongside World Vision to build an immersive virtual reality experience to showcase projects on the ground utilizing Google Cardboard.
We named it, "Vision Caster", and ended up winning one of the prizes!
The project was executed this entirely in HTML5 and JavaScript instead of building out a native mobile app. Mostly because of the skill set we had available in our group, but it ended up being a really fun experiment to see if we could pull off.
We didn't get to include every feature/function that we intended to, but within the time constraints of a 48hr hackathon I think we ended up with something pretty cool. You can view the end result of our project yourself here:
It is best experienced using a Google Cardboard headset in stereoscopic imaging, but you may also view it normally on your mobile device or on s desktop browser with a mouse.
Utilizing your mobile devise, you can change to a different scene by rotating your phone 90° (the browser rotation is what triggers the next scene to load).
Please feel free to fork this project on GitHub and build on it yourself here (just let me know if you do, I'd love to know what you do with it!): https://github.com/reescott/visioncaster
This was an extremely fun project to work on and I learned a bunch, not just about the overall hackathon experience, but about creating a fully immersive experience using a very simple piece of cardboard. One of my biggest learnings was discovering the word "equirectangular" and the vast amount of photo and video content that is only just now starting to emerge.
Afterward winning the prize money, we all unanimously voted to spend the proceeds on equipment to better capture more of these moments on the ground around the world.
Photos from the trip: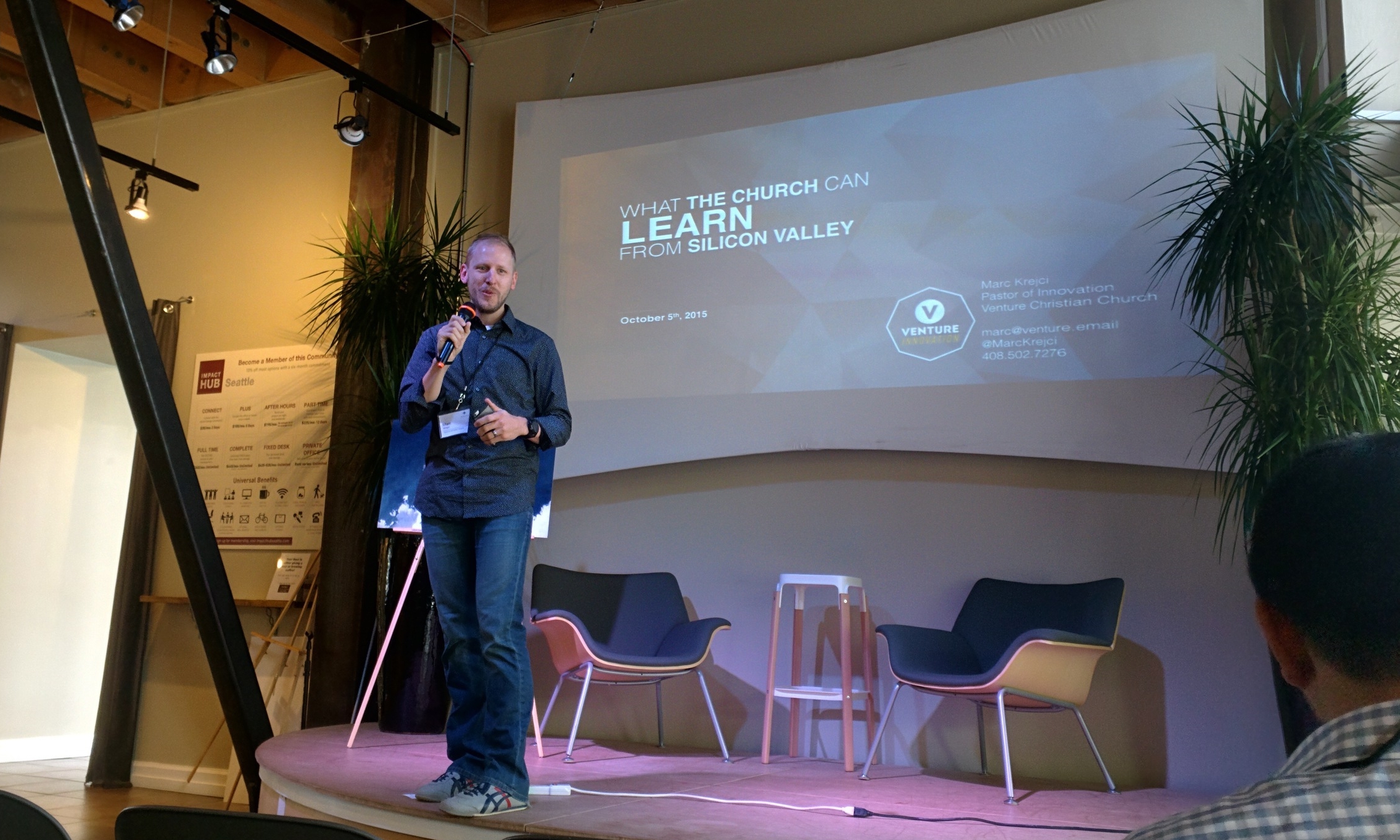 November 13-15 Bay Area Hackathon
The major catalyst for attending this event wasn't to necessarily visit Seattle to build a specific product at all, but to learn from the organizers about what it takes to host a hackathon event.
Next month Venture Christian Church, along with any other partners wish to join us between now and then, has committed to hosting a hackathon for the entire Bay Area taking place at City Team in San Jose.
If you are at all interested in participating, please learn more info and sign up today here:
Here's a short video from last year's Bay Area event:
I really hope you will consider joining us, and I can now tell you from first-hand experience just how much fun you will have!